3. Oktober 2017
Cuddle hour with Steinunn's Címni 
Cuddle hour with Steinunn's Címni 

Heinrich Koellner Dives  is being hooked on by her and she visibly enjoys it…..
😄
www.koellnerdives.de

30. September 2017
Crazy Steinunn's Bjarmi
Crazy Steinunn's Bjarmi 
30. September 2017
News about Steinunn´s Bjarmi aka Oskar
Got new pics from the owner 
 
"Ganz liebe Grüße von uns und unserem Oskar aus Marl 

Oskar durfte am Wochenende auf einem Isi-Turnier bei einem Hunderennen starten und wurde Zweiter.
Mit unseren Isis klappt es auch super gut und er liebt es schwimmen zu gehen und Bälle sind sein Leben 
 Ja, er ist ein richtiger Schatz mit einem ganz tollen Charakter 

Das Hunderennen war total aufregend für ihn er wollte eigentlich gerne mit den anderen Hunden spielen 
"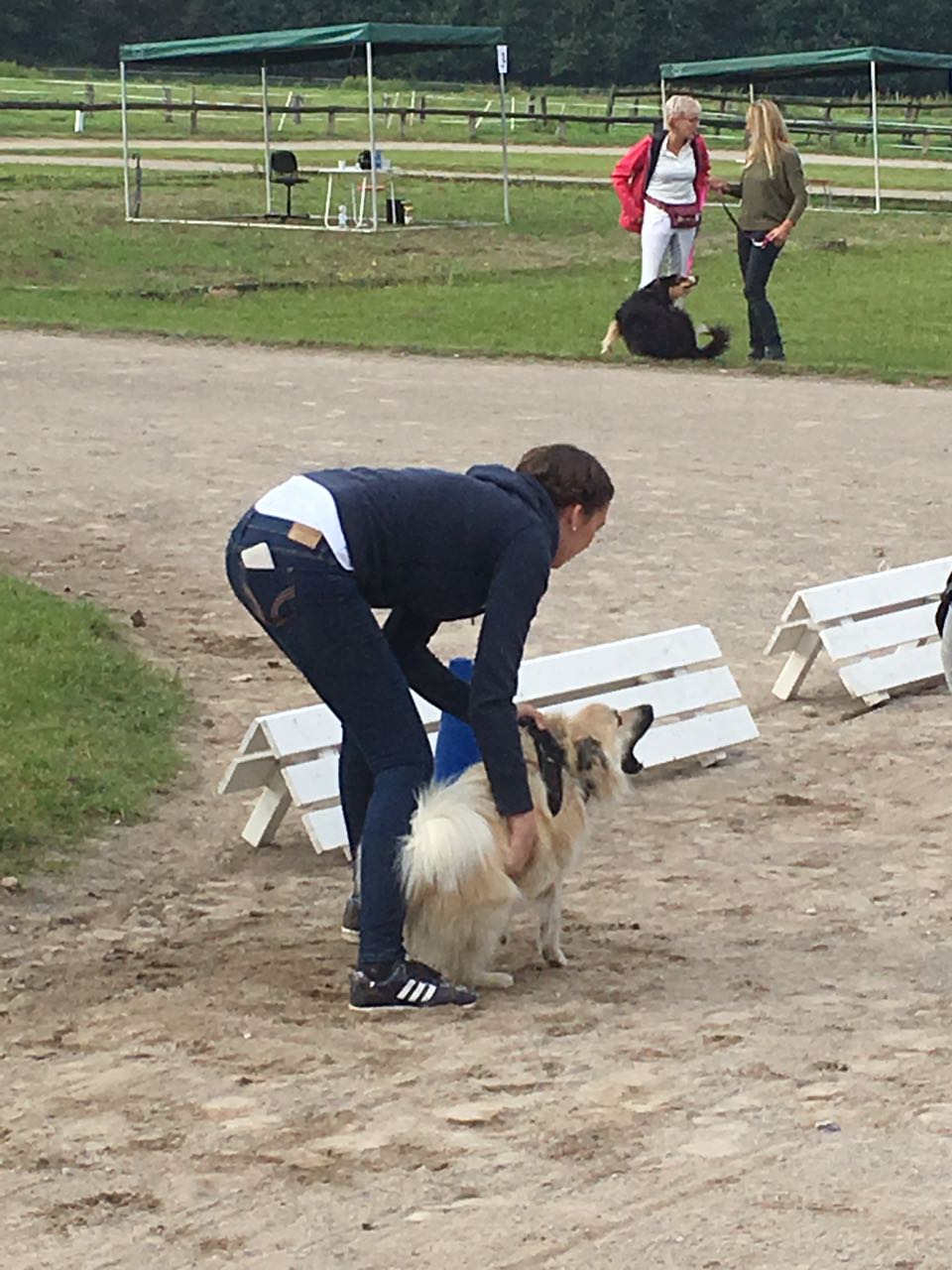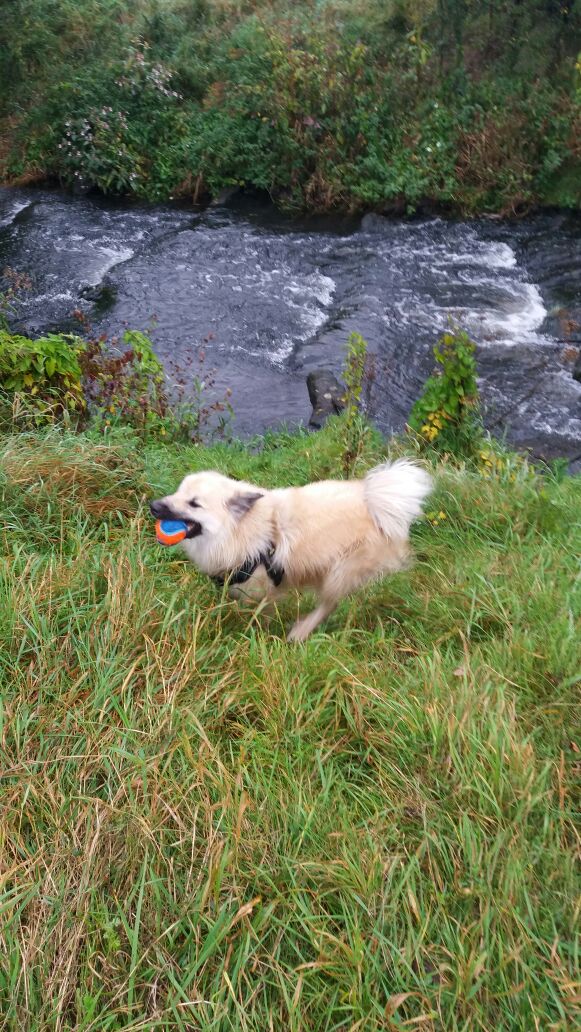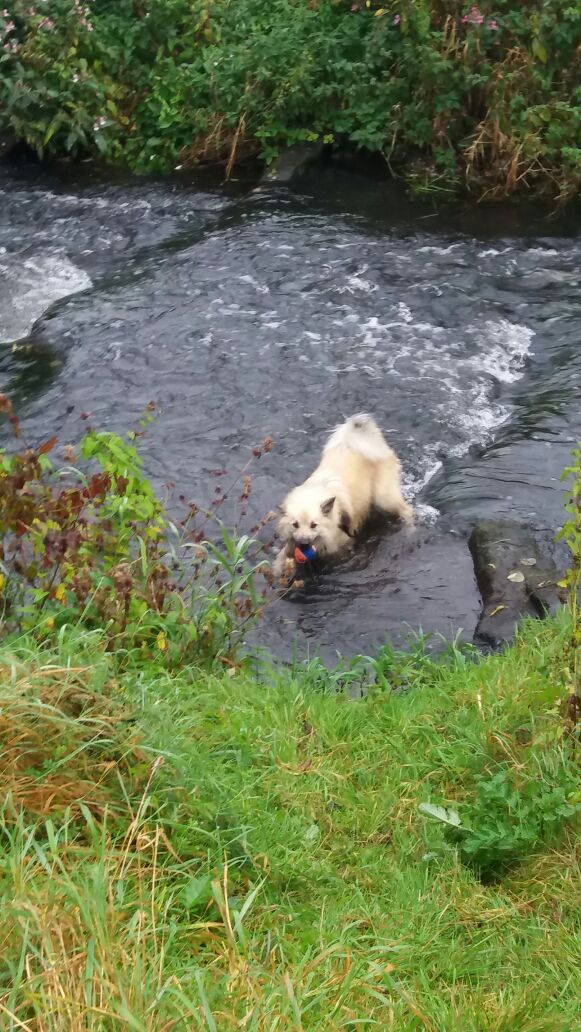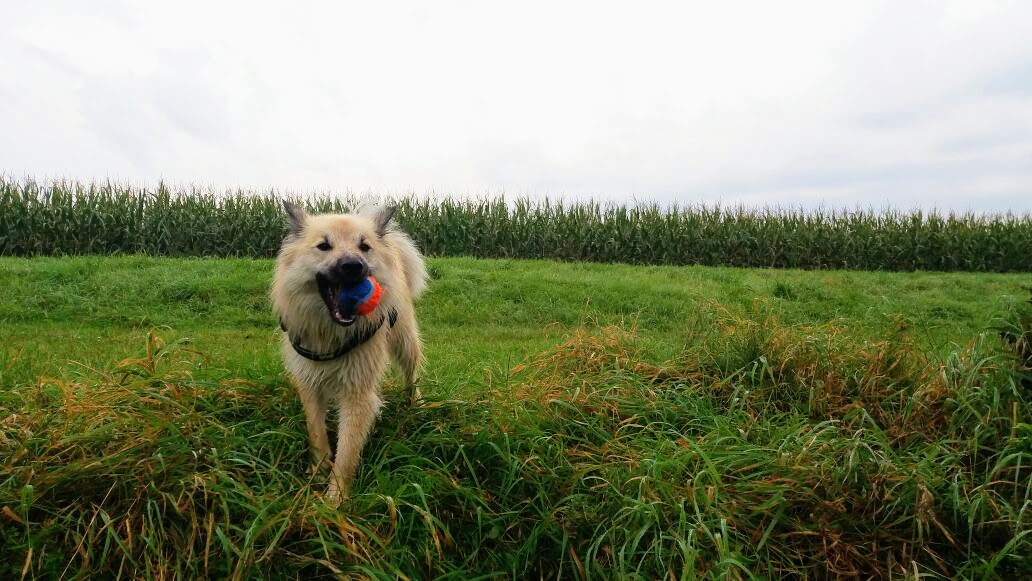 27. September 2017
Wow!
Laki always ends up being the model for my artwork, it seems. This is a felted tapestry made of Icelandic wool from my flock. I am donating it to our breed rescue fundraiser raffle. The gathering is known as Icetoberfest and is held in Maryland next month. I will attach a link below. The little specks in the lower left hand of the tapestry are supposed to indicate Icelandic sheep or goats in the distance.
19. September 2017
Steinunn´s Címni in der Hundeschule…
Silke und Címni –  Agilitiy nur zum Zugucken  😆

Stillhalten ist nicht so ihrs… 😆
18. September 2017
Neues von Silas vom Steinberg Hof