Steinunn´s Kennel Islandhunde
Zertifiziert nach § 11 Abs. 1 Nr. 8 a des Tierschutzgesetzes
vom Veterinärdienst für Stadt und Landkreis Osnabrück

Foto vom 6. Juni 2022
Steinunn's Greta, Kári aka Afar Hvitur, Steinunn's Ronja,
Steinunn's Ida, Steinunn's Ósa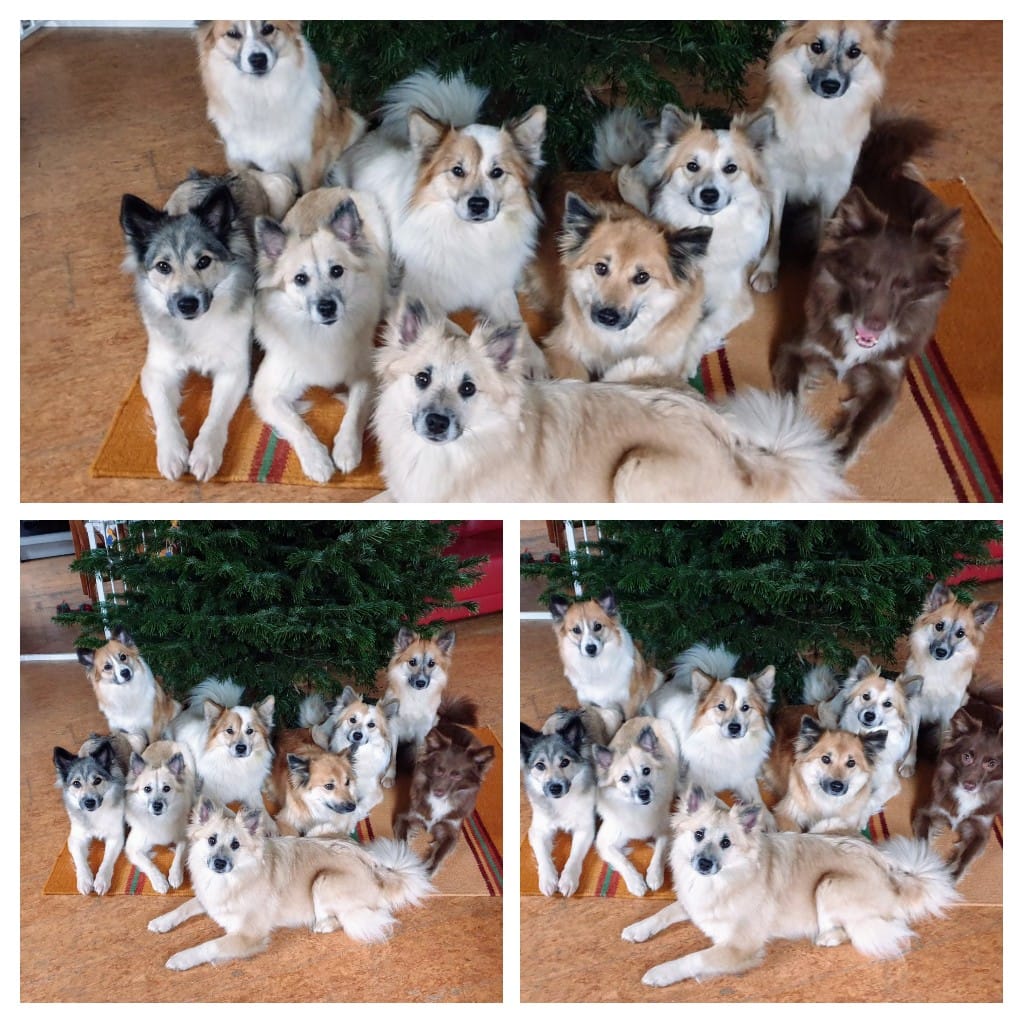 Mein Islandhunde- Kleeblatt..
Top left Steinunn´s Ásleif, top right Kári (Afar Hvitur)
in front Isdalur´s Gáska
3 dogs – 1 blanket. It was a rainy, muddy day
.. and yes, we have much more cozy places and dog baskets…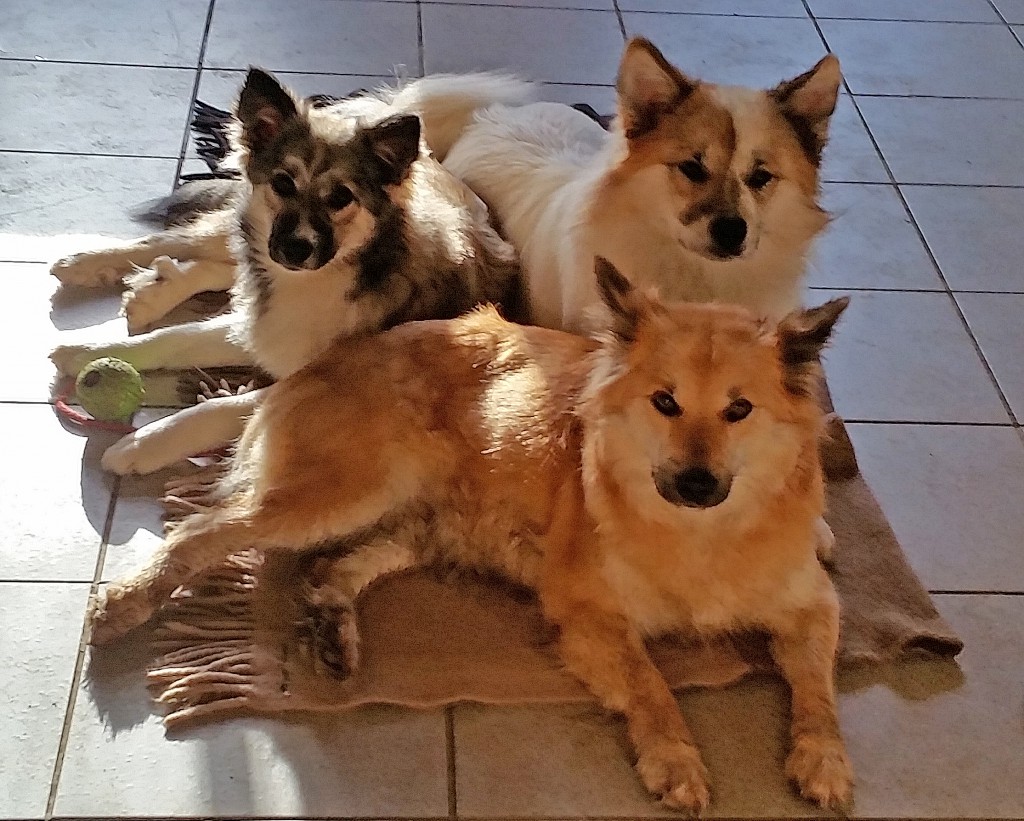 Steinunn's Edda, Steinunn's Címni, Steinunn's Brynja,
Isdalur's Gáska, Steinunn's Dimmanótt, Kári aka Afar Hvitur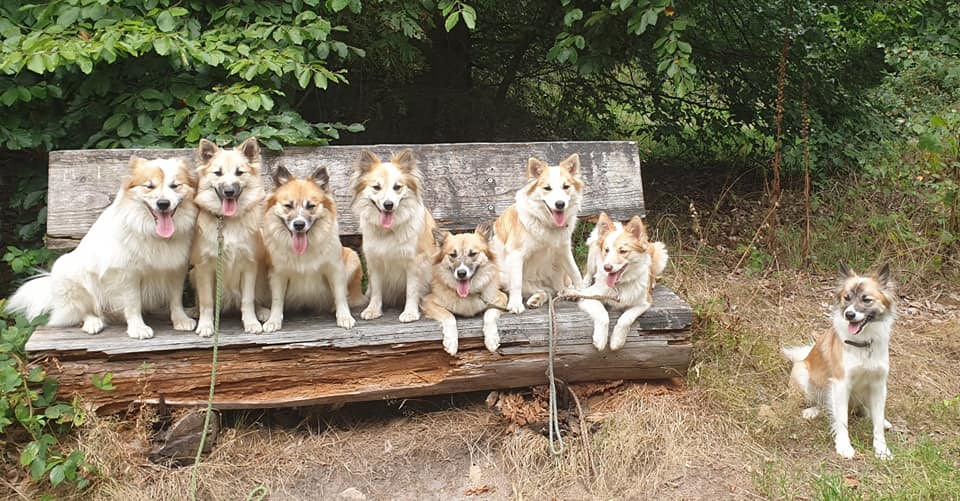 Kári aka Afar Hvitur, Steinunn's Tove, Steinunn's Pála, Steinunn's Edda,
Steinunn's Ósa, Steinunn's Ronja, Steinunn's Smilla, Steinunn's Lotta
Steinunn's Kennel 2019
 Pack in line
Steinunn's Brynja, Isdalur's Gáska,
Steinunn's Dimmanótt, Kári aka Afar Hvitur,
Steinunn's Címni, Steinunn's Edda
(Steinunn's Ásleif is with her puppies and not in the photo) 
Steinunn's Kennel 2020
Steinunn's Ásleif, Steinunn's Gréta,
Steinunn's Dimmanótt, Steinunn's Hjördís, Steinunn's Címni,
Steinunn's Ida, Steinunn's Edda,
Kári aka Afar Hvitur Kopieccy Poland, in front Isdalur's Gáska

Merry Christmas to Steinunn's Brynja!
She is living with Marie- Luise
Ohne Worte… Steinunn´s Brími, Superstar!
Es gibt im Moment keinen lebenden Islandhund,
der so oft nach dem BOB dann im Ehrenring mit allen Nordischen Rassen,
wie Huskys, Malamuten, Samojeden, Grönlandhunden, Lapphunden, Finnspitze u.v.m der FCI Gruppe 5 unter die besten 5 der Nordischen Rassen platziert wurde… einfach charismatisch!
Und dass mit erst 3 Jahren…
8. März 2019
Steinunn´s Brími der Garant für BOB und Ehrenring!
The gorgeous Steinunn's Brími 
  BOB  
  and

 Ring of Honour Graz 2019  2nd place just as last year!!!
Steinunn´s Brími  – twice times RING OF HONOUR!
Doppel CACIB Tulln / IHA TULLN September 2018
29. September STEINUNNS BRÍMI V1- Bester Rüde und BOB – EHRENRING FCI Group V PLATZ 3
 Steinunn´s Brími 

Again and again… Steinunn´s Brími did it again… Hattrick
3 times BOB – Zagreb Winner and Croatian Champion at one weekend
Steinunn´s Kennel  
Internationale Rassehunde Ausstellung Dortmund 2018

  Herbstsieger  

Steinunn´s Címni BOS!
Intermediate Class Excellent 1, BOS against Champion Class, CACIB, CAC, Anwartschaft Dt. Ch. VDH, Herbstsieger
Steinunn´s Edda
Puppy Class Very promising VV1, got a Herbstsieger- ribbon
with a verbal remark of the judge that this 6-month-old female was the best Icelandic sheepdog in the ring today in his opinion.
Even the judge yesterday at the Bundessieger Ausstellung was speaking in high terms of Steinunn´s Edda.
What a positive outlook for the future!
 Nationale Rassehundeausstellung Karlsruhe 2018 

Unglaublich, Steinunn´s Clemens als Rassebester BOB!
gegen Konkurrenten aus der Offenen Klasse und Championklasse..
Zwischenklasse, V 1, BOB, Anwartschaft Dt. Champion. Michaele Diesener ist eine glückliche Besitzerin und Vorstellerin,
sie hat einen tollen Job gemacht. Ich bin sehr stolz auf sie und natürlich auf Steinunn´s Clemens aka Milo
Steinunn's Clemens BOB! against Open Class and Champion… Intermediate Excellent 1
Michaela Diesener a happy owner and handler, she did a great job.
So proud of her and of course Steinunn's Clemens aka Milo

Steinunn's Címni – Annual Trophy Show Hannover 2018 
BOB against Open Class with 1 year.
(Was myself starting with just one dog)
BOB! – Jugend CAC –  Annual Trophy 2018

BOB…Rassebester….. müssen in den Ehrenring

Steinunn´s Kennel – Very, very proud or to say … "Over the moon"
Lahn- Dill- Schau 2018

Afar Hvitur aka Kári 
 Lahn- Dill Schau 2018
Zweimal den Hattrick…. und mehr…
Mit 3 Hunden gestartet – jeweils an beiden Tagen jede ihrer Gruppen gewonnen
Steinunn´s Címni im Ehrenring 2 mal platziert
Kári aka Afar Hvitur "Bester Islandhund – BOB" bei einer Konkurrenz von 19 Hunden!
3. März 2018
IHA Graz 2018 – Ring of Honour – Steinunn´s Brími