Steinunn's V- Wurf
Steinunn's V- Litter
Multi-Champion Fjör fra Fridarstödum – this stunning male –  will be the father of the upcoming Steinunn's V- Litter with Steinunn's Gréta! Steinunn's Gréta is also mother of the very fine Steinunn's P- Litter. I'm really excited and looking forward to this litter! Over and above it will be a "green" one. Mated on the 10th of May 2022, birthday 10th of July 2022
Multi- Champion Fjör fra Fridarstödum – ein imposanter, beeindruckender Rüde – ist Vater des zukünftigen Steinunn's V- Wurfes mit Steinunn's Gréta! Steinunn's Gréta ist auch die Mutter von dem wunderschönen Steinunn's P- Wurf. Was für eine spannende und für die Diversität bereichernde Anpaarung dieser beiden wunderschönen Islandhunde.


Bedeckung  10. Mai 2022, Wurftag 10. Juli 2022
Pedigree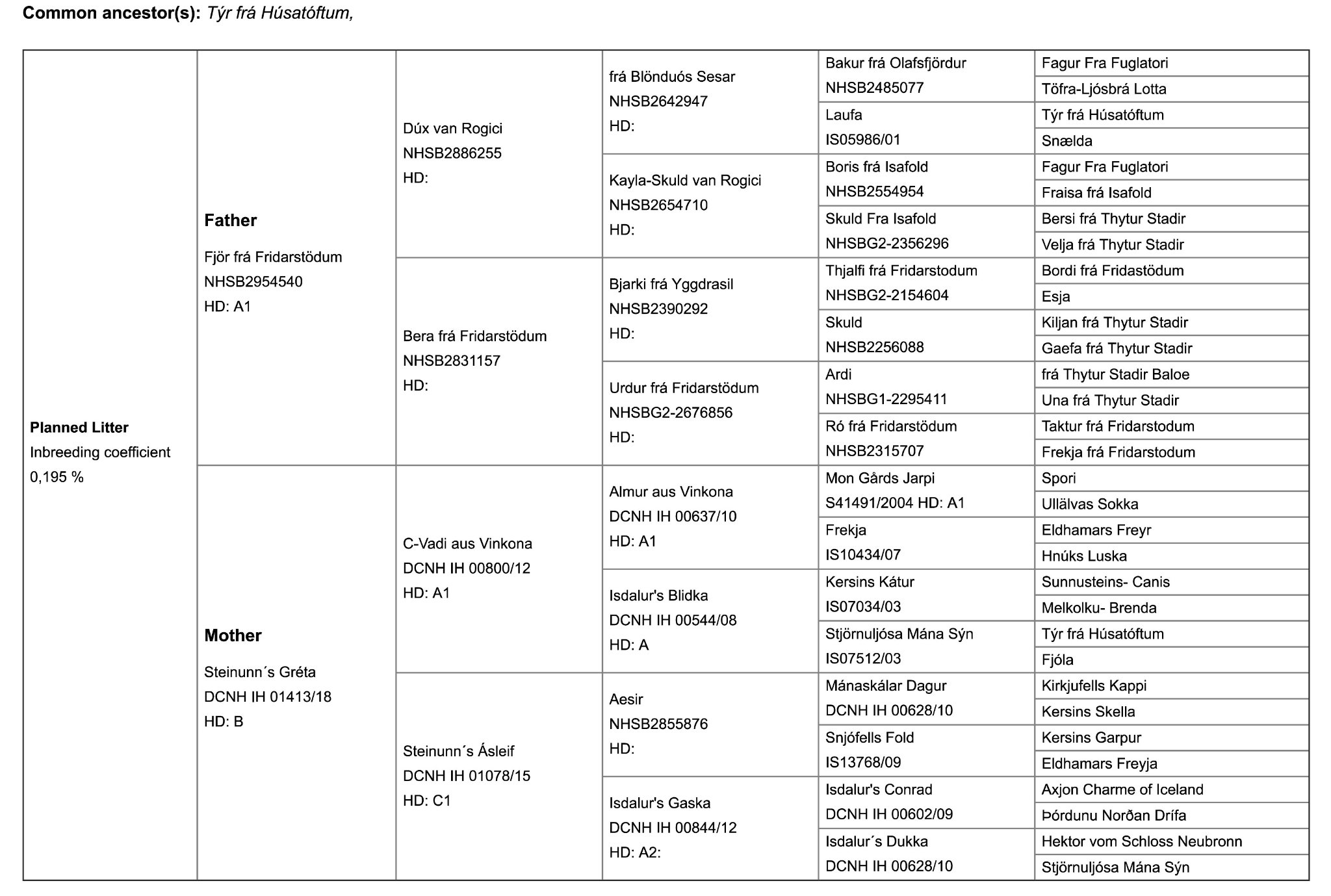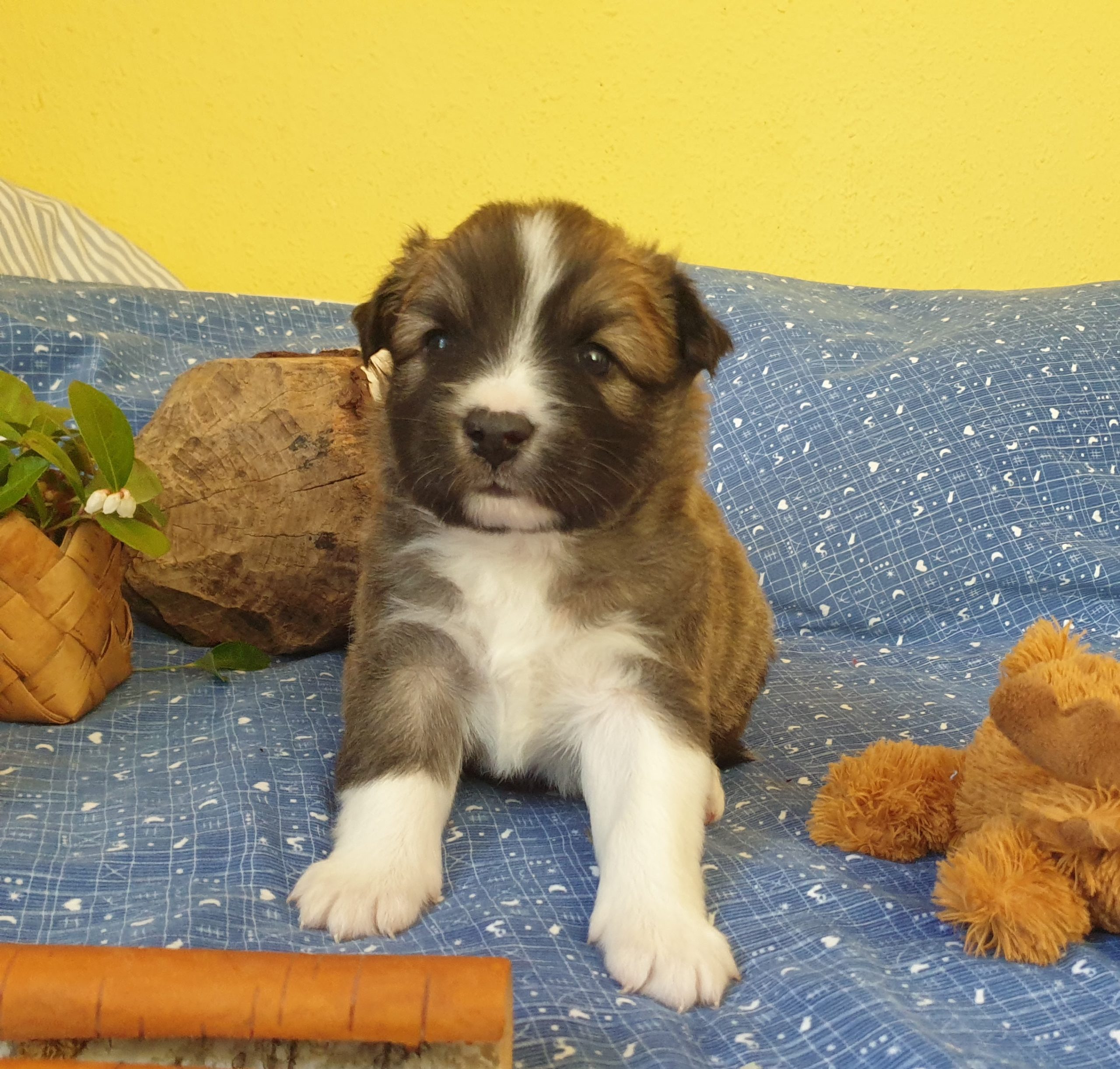 Steinunn's Vígnir – at home
 Steinunn's Vík – reserved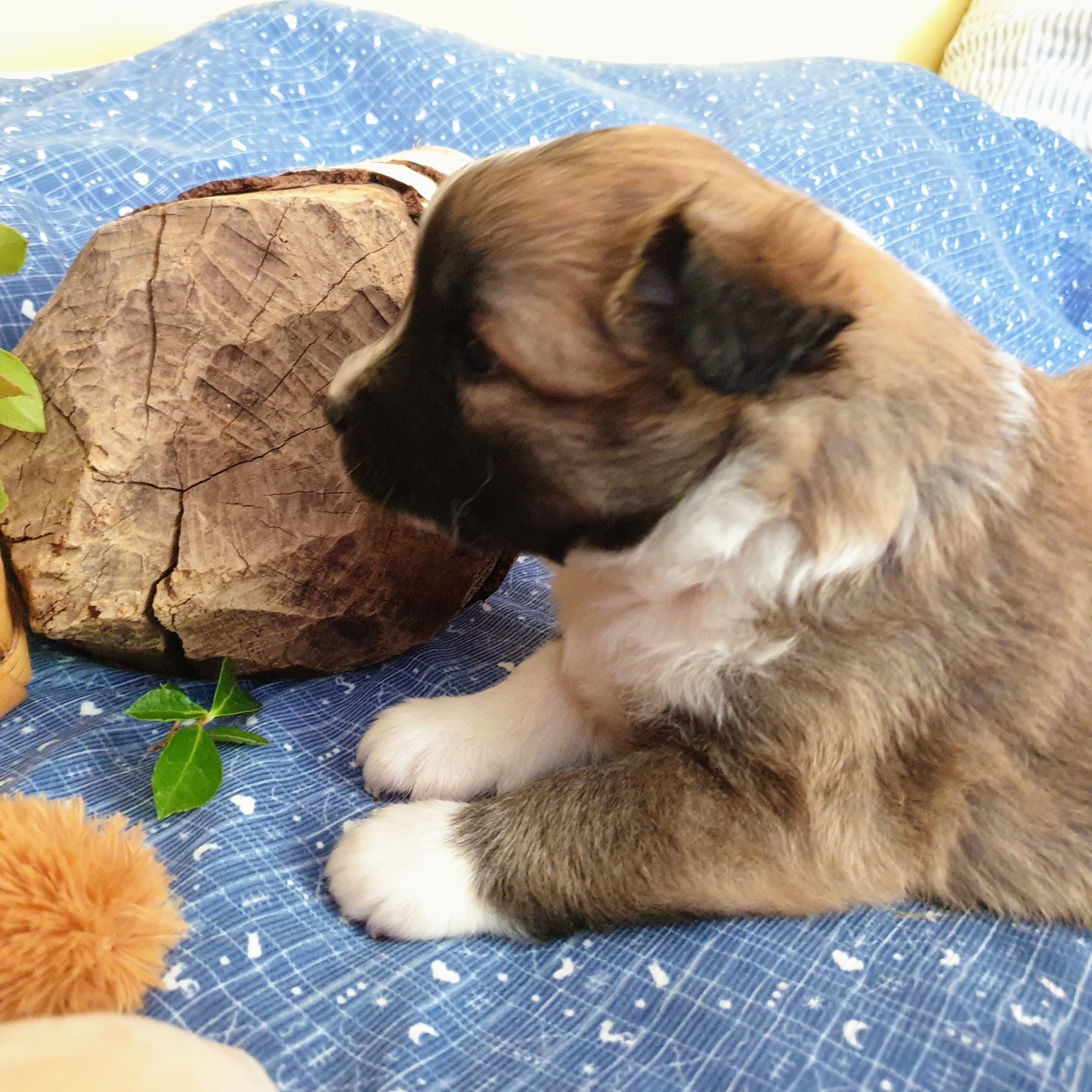 Steinunn's Vaskur – reserved
Dieser zauberhafte Bursche Steinunn's Vítus sucht noch seine Menschen

This gorgeous guy Steinunn's Vítus is still looking for his family
This cutie Steinunn's Vítus is looking for his lovely family!
18. September 2022
Steinunn's Vignir is heading home with his lovely people


9. September 2022
8. September 2022
Steinunn's U's & V's got vaccinated, chipped, health checked, and boys have all equipment
For my pity Steinunn's Úlrik has a minor weaving fault:
1 canine milk tooth is not where it should be…
The vet's prognosis is favourable, that it could develop correctly to the second dentition…
29. August 2022
Steinunn's Vignir  
24. August 2022   Siblings busy –
Steinunn's Vík & Steinunn's Vaskur …with staying power…no one gives up
24. August 2022
Grandmother Steinunn's Ásleif
with her Granddaughter Steinunn's Vík

Both Grey/ Creme
22. August 2022
Steinunn's Vaskur
20. August 2022
Puppy playground
Steinunn's U's and V's
A wild garden, wooden trunks, fallen pears and some Agility equipment, a big swing… promising a lot of fun!

Steinunn's Vignir & Steinunn's Vítus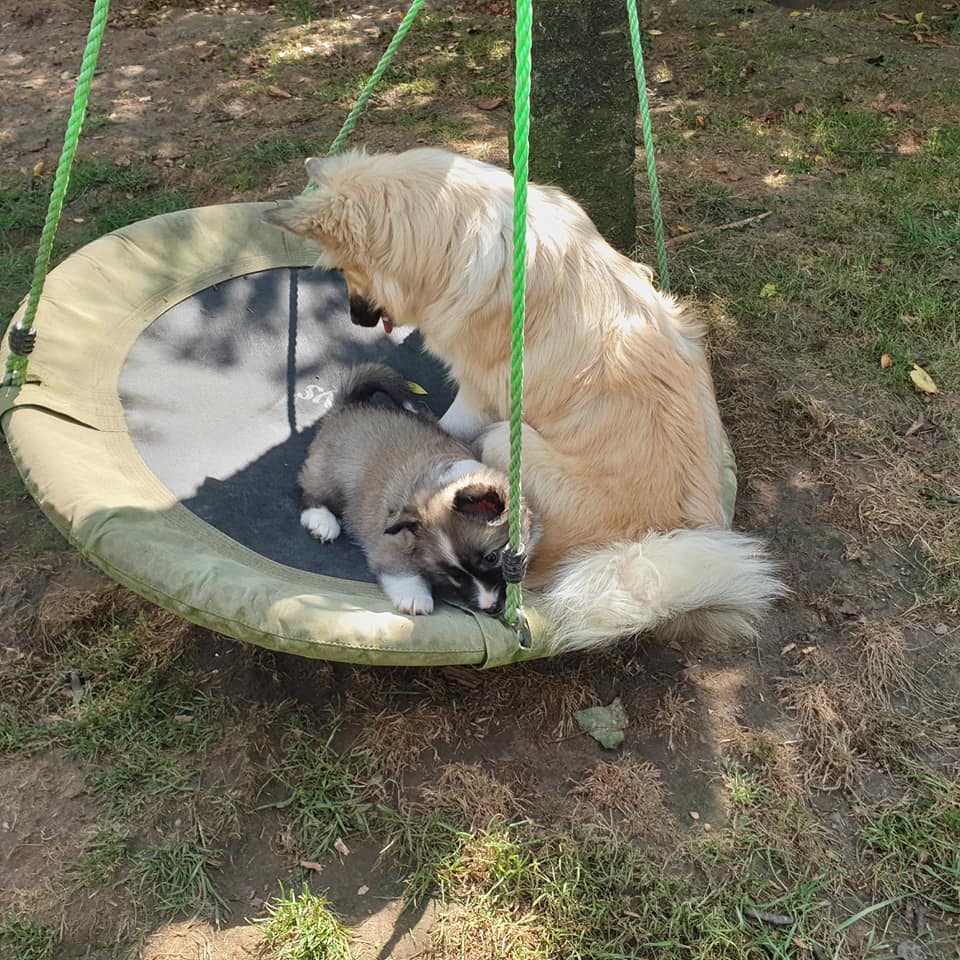 16. August 2022
Steinunn's Vignir
5 weeks now
(In my opinion the star of the V's – the little Saint Bernard dog  )

16. August 2022
Steinunn's Viska
5 weeks now
29. Juli 2022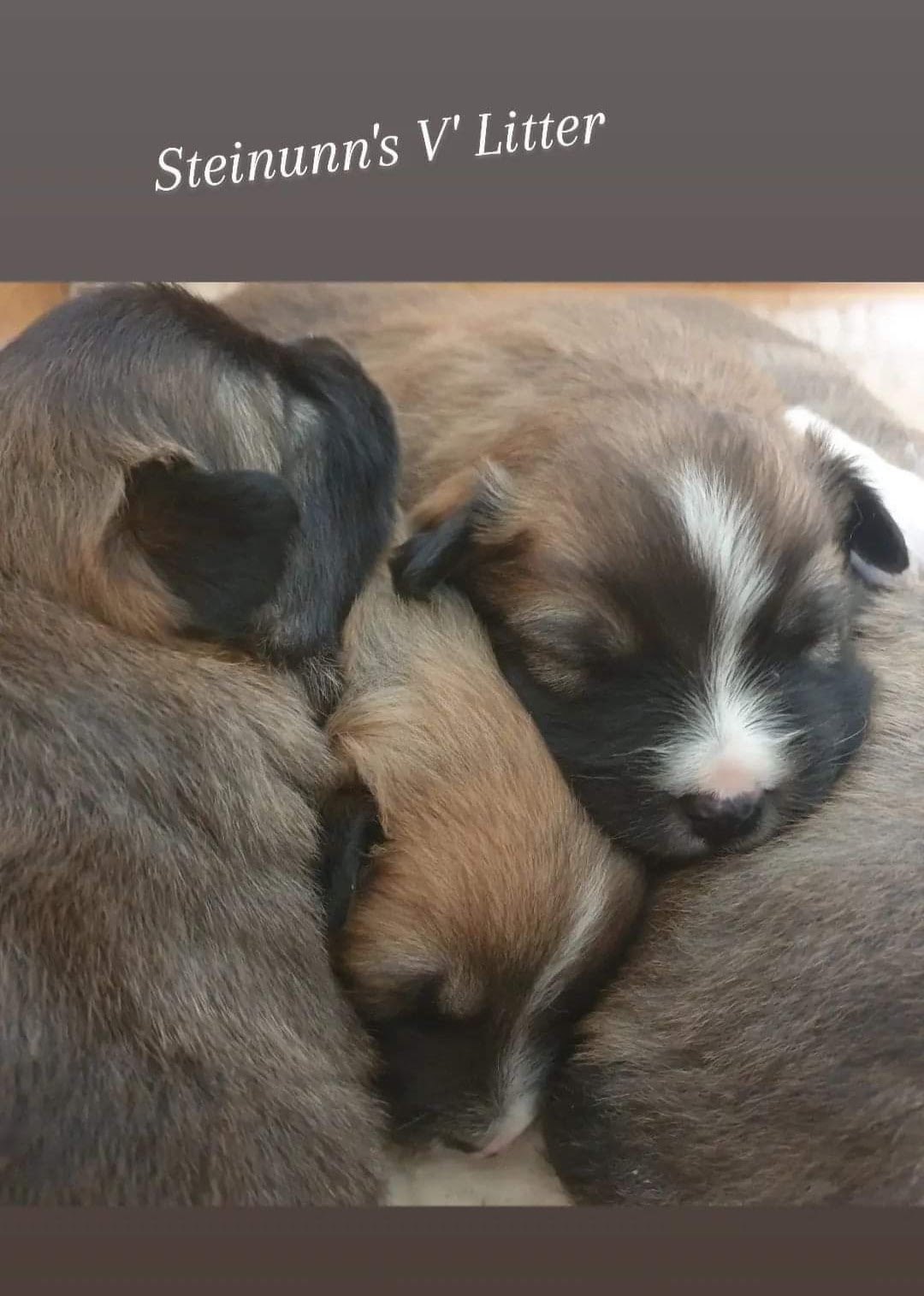 25. Juli 2022
Steinunn's V's opened eyes today
14th- day
25. Juli 2022


Steinunn's V's – Difference in colour…

Left a girl, right a boy

25. Juli 2022
Steinunn's V' Girl
This red one is tremendously dark in colour

11. Juli 2022
Steinunn's V's
1 day old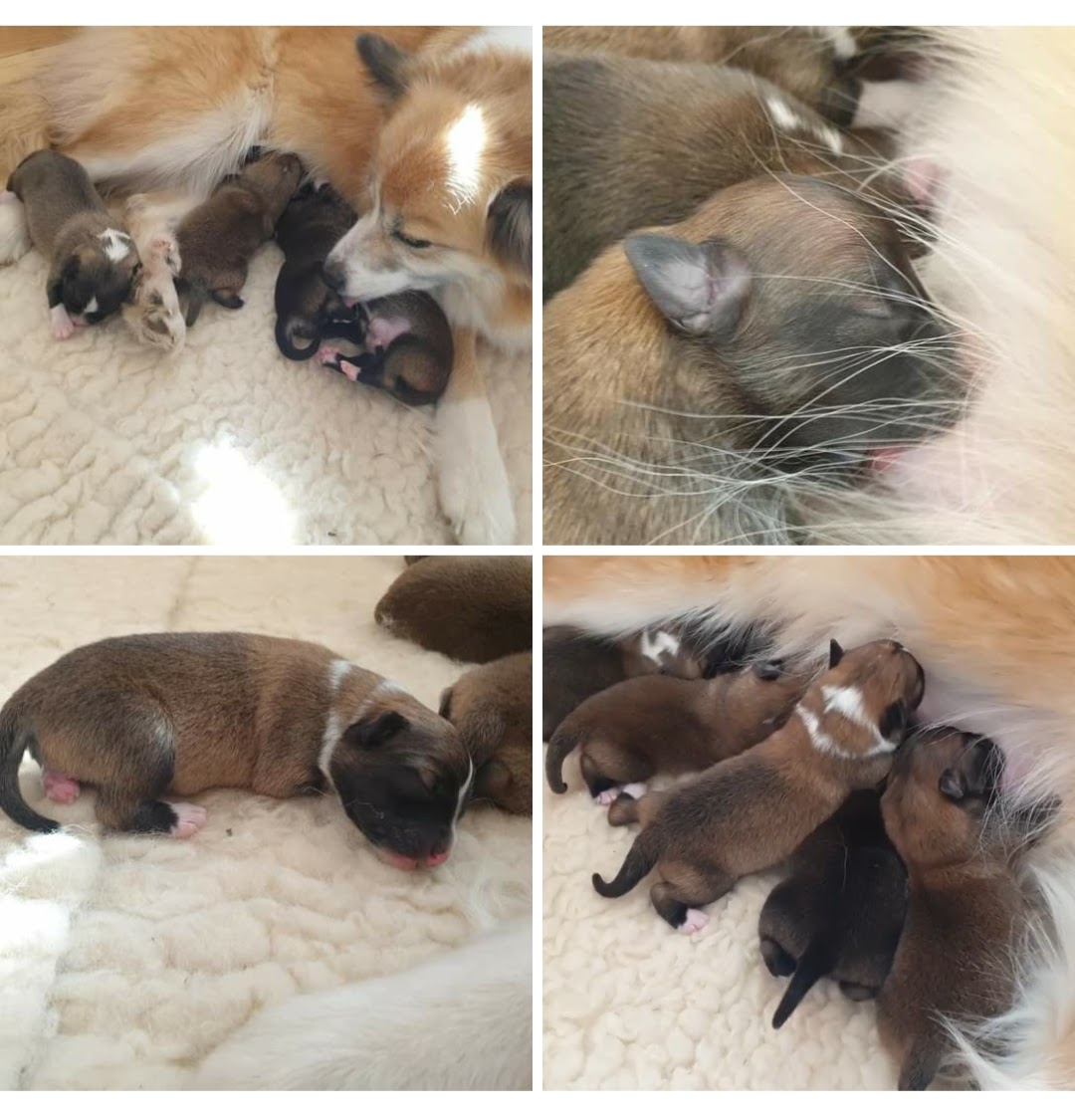 10. Juli 2022
2. Juli 2022

Multi-Champion Fjör fra Fridarstödum


Linkes Bild
Ahnenreihe: Enkelin Steinunn's Gréta, Großmutter Isdalur's Gáska, Mutter Steinunn's Ásleif
Rechtes Bild: Tochter Steinunn's Pála & Mutter Steinunn's Gréta