Steinunn´s Ævar
Meaning in Old Norse :
ǣvi = 'life'
ǣvi = 'eternity, time, life'
*hariaR = 'warrior' 
-harjaR = 'warrior, leader of an army' 
*harjaz = 'warrior, leader of an army'
herr = 'army'
Audible pronunciation http://de.forvo.com/word/%C3%A6var/#is
The gentleman with the necktie… 🙂
He has also a white breast, white front- legs and a white tailtip.
A real go-getter ! The name is programm.. 😉
He will be long-haired and has very nice white markings.
I see him as a show/breeding- dog.

28. März 2016   Ostergruß
Nachricht von Berit Warmann (Besitzerin):
"Wird immer hübscher " 🙂
Das hatte Berit  mir am 12. März geschrieben:
" Bin grad das erste Mal mit Hund an der Leine ausgeritten, ging super !
Hund und Pferd waren vorbildlich!

🙂


Konnte ihn sogar "Platz " machen lassen und um ihn rumreiten,
ohne dass er sich gerührt hat . 🙂
Toller Hund !  🙂 "
18. Januar 2016 – ein Prachtbursche !

Vollzahnig!
 Weihnachten 2015

1. November 2015
Update von Steinunn´s Ævar alias Smári … 🙂
Steinunn´s Ævar and Family !
Mit Pferd, Kind und Katze 
29. August 2015
Steinunn´s Ævar schon zu Hause !!!!
Here already at home on the arms of Thomas  
Departure….Finn, Berit, Lene are the travel escort.
Five year old Enna and Thomas stayed at home.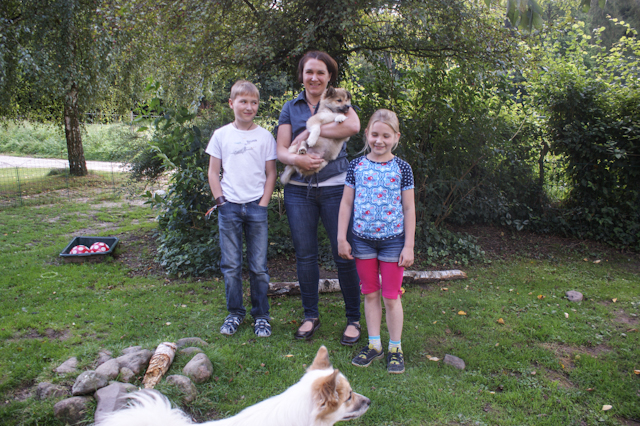 Time for doggy- kisses.. 😉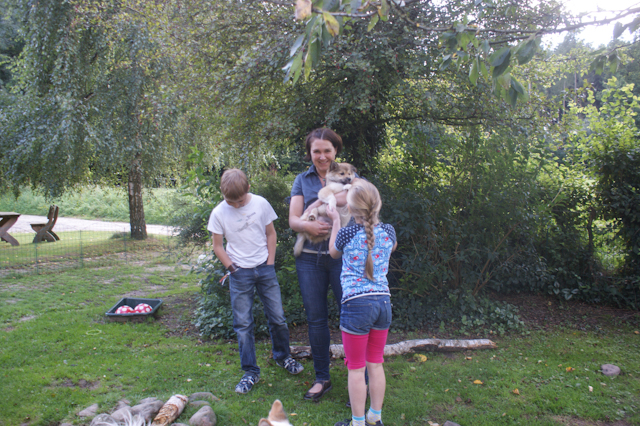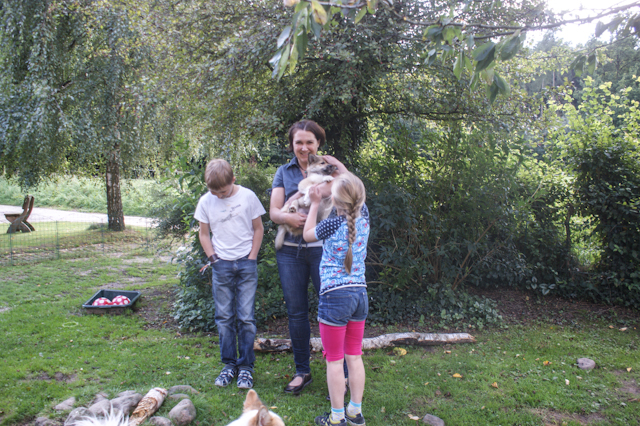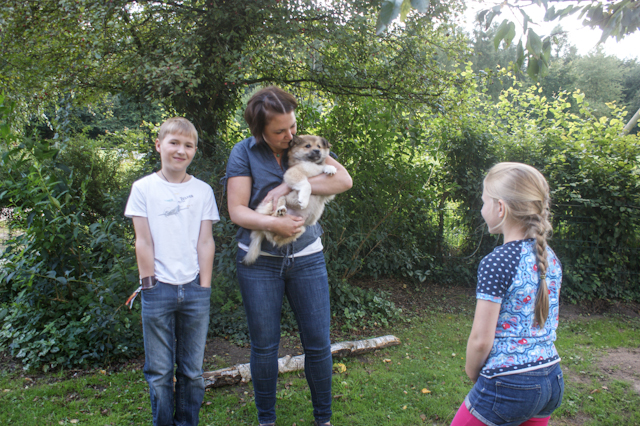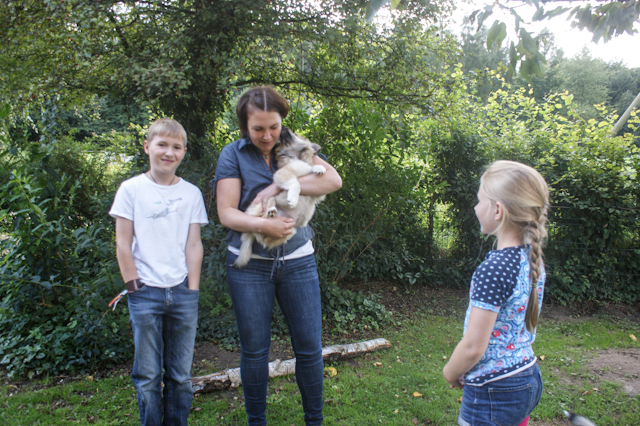 After scouting expedition in his new garden and home…
Knocked over… 😉
26. August 2015
Steinunn´s Ænar now 10 weeks old.
He will leave in some days and live in a vet- family in the North of Germany with 3 kids, 10 Icelandic horses and many other animal- stuff like the old Bentheimer pigs, hens and cats…
He has to accompany Berit in her vet-office and has to help on the little farm.. 😉
Perhaps we can see him in the future as a breeding-dog .. I hope so.
24. Juli 2015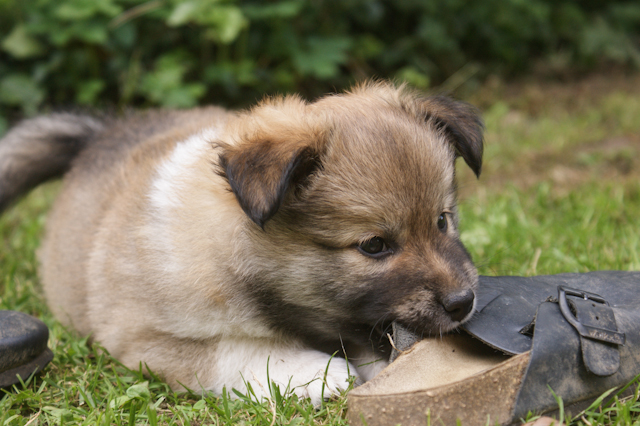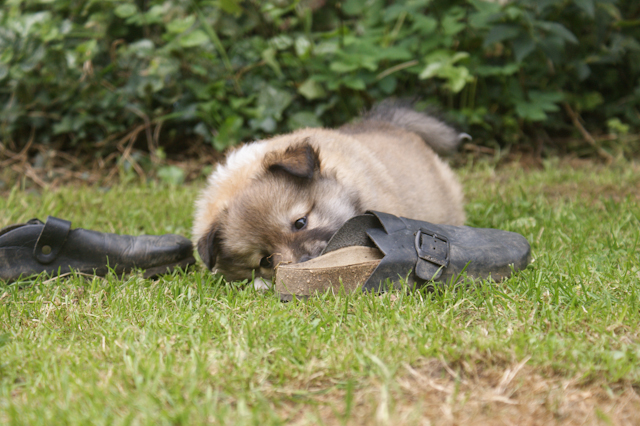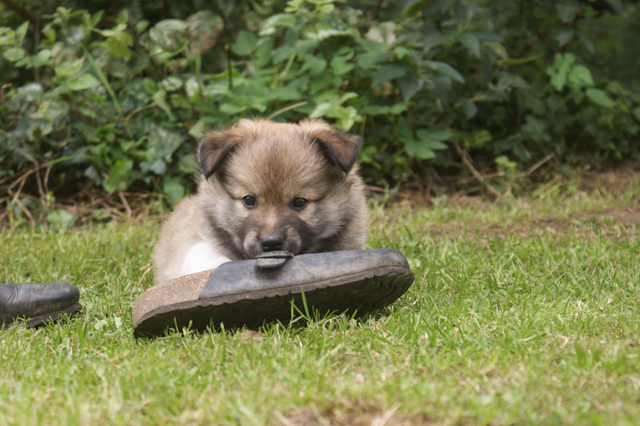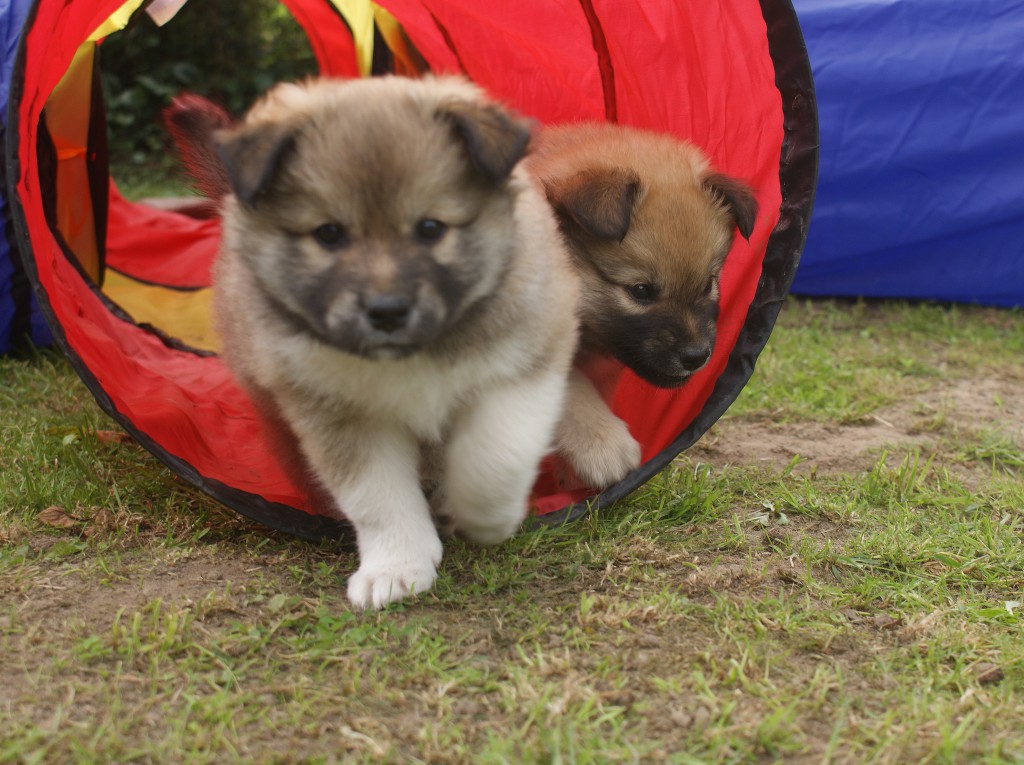 19. Juli 2015
Life outside the puppy-fence seemed to be thrilling!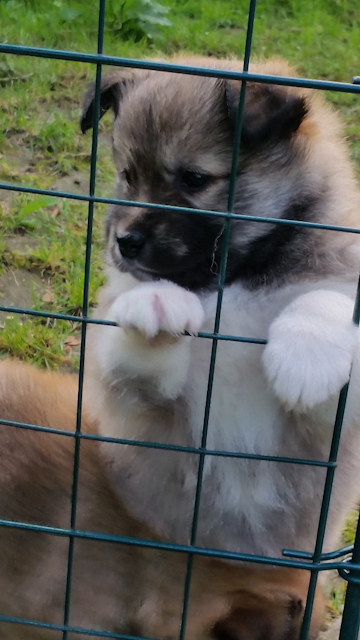 16. Juli 2015
It´s the house of Steinunn´s Ævar !


Steinunn´s Ævar is showing his little, white teeth..


Steinunn´s Ævar is the house – owner !!


Steinunn´s Ævar expecting mother´s paw...
8. Juli 2015
Little boy and big boy are playing
6. Juli 2015 Far right the conquerer number 3 !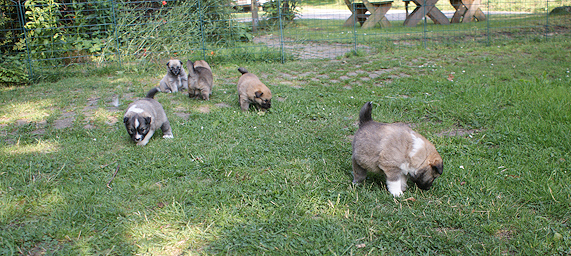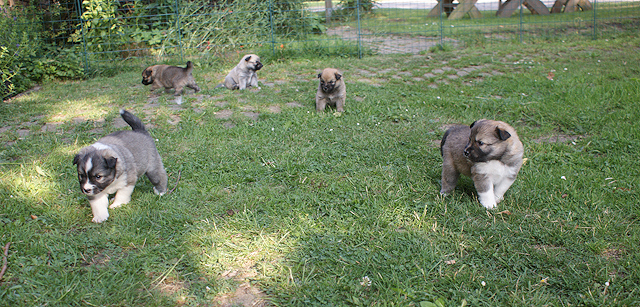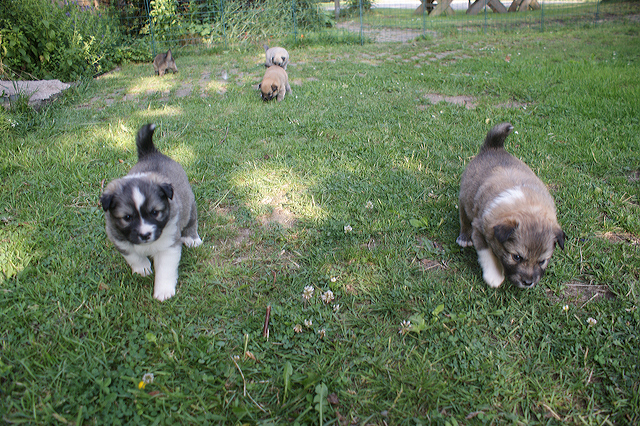 28.6.2015
Big boy meets little boy…

24.6.2015
15.6.2015
The right puppy with the white neck.
13.6.2015
Puppy above… 😉   .. hanging around…

Puppy in the back
12.6.2015
Puppy on the left side