Steinunn´s Ársæll
Meaning in Old Norse:
ár = 'year; plenty, abundance, fruitfulnes' ár = 'successful'
ār = 'year, growth of a year; good times, prosperity'
sæll = 'blissful, happy'
Rufname "Sælli"  (Saidli=Saili)

Audible pronunciation http://de.forvo.com/word/%C3%A1rs%C3%A6ll/
Mister Right…. "The red one with the right, white paw"
He has also little white on the chest.
Herbst 2017
Steinunn's Ársæll…. can't stand the cello- playing of Søren… 
Januar 2016 – a really bright guy !
10. November 2015
Carolin sent me new pics from Steinunn´s Ársæll
2. September 2015
New pics from Steinunn´s Ársæll..  🙂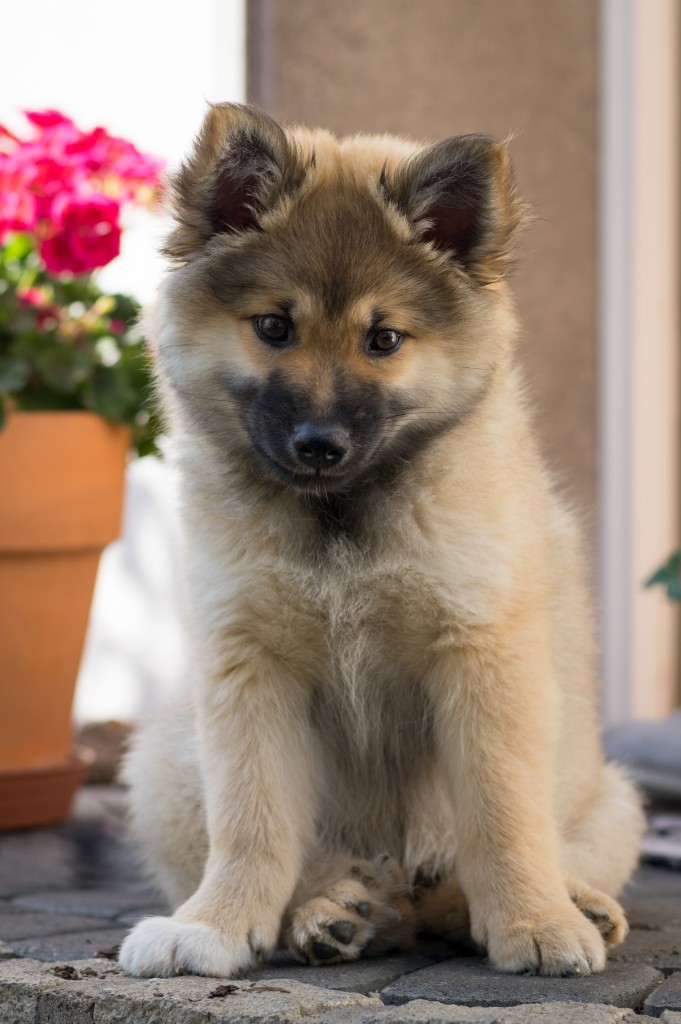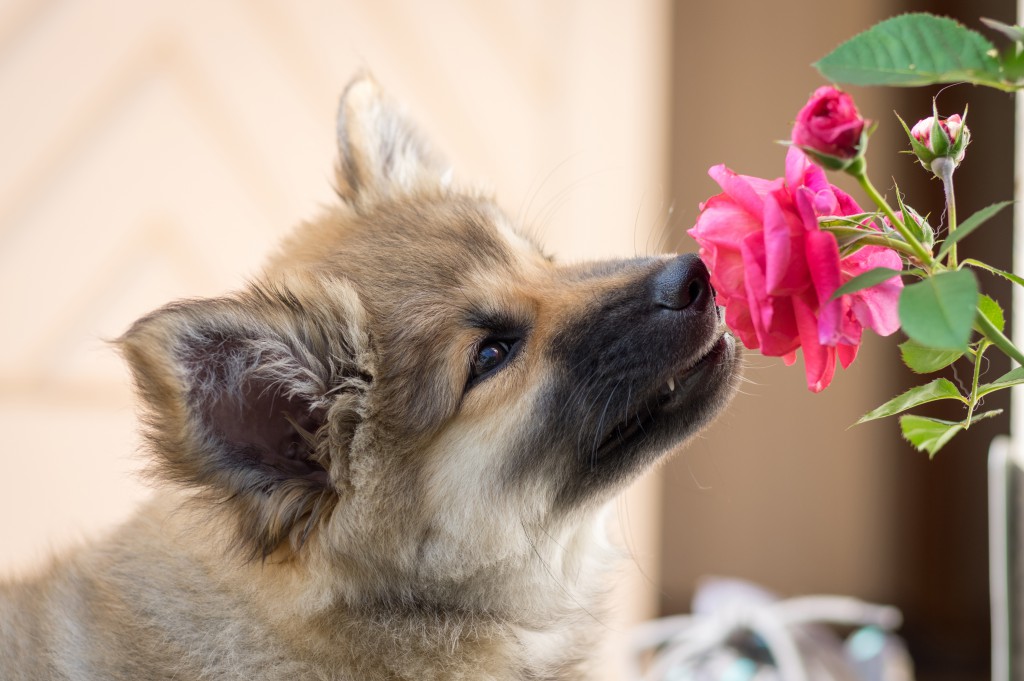 19. August 2015
Short Report from Carolin: Sælli gifted in music !  :-) 
Saelli has no problem with Sörens piano – and he strikes the keys really hard …
And when playing the cello Sælli was sitting under Sören's chair and was playing with the string of the wooden cello-board and eying eagerly interested at the bottom side of the cello – especially when the cello sounds in the deep tones .  And Sören has played the first concert by Saint -Saens, so was not too soft. No howling Duo  ;- )
18. August 2015
Yesterday the first puppy is gone.. very mixed feelings..
Steinunn´s Ársæll with his wonderful familiy – here Sören, Carolin and Eric.
It´s so wonderful, because it will be a very musicial surrounding.
Sören is an ambitious and talented young violoncello-player gets his education at the
Hochschule für Musik, Theater und Medien Hannover,
where also my daughter Miriam Tanase was studying.
Sören got already a third price in the finals at "Bundeswettbewerb Jugend musiziert"!
So Ársæll had to stand the sound of a cello and also piano!
Perhaps they can play a duo with a howling dog.. we will see …;-)
Eric is so wonderful with dogs! They will have a lot of fun together – Eric and Sælli!
.. and it´s obviously, Sælli is a heartbreaker for Carolin .. a curl in a woman´s hair  😉

20. Juli 2015
Steinunn´s Ársæll

17. Juli 2015
It´s a hot day- relaxing with his companion Kári (Afar Hvitur)

16. Juli 2015
Steinunn´s Ársæll


Steinunn´s Ársæll – Steinunn´s Árni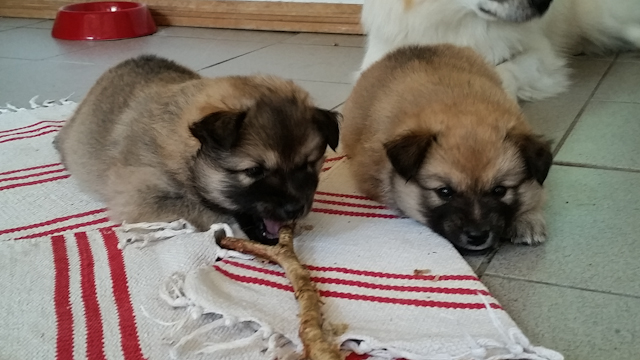 Kári (Afar Hvitur) not amused…
he wants the stick…poor boy- the little ones get all….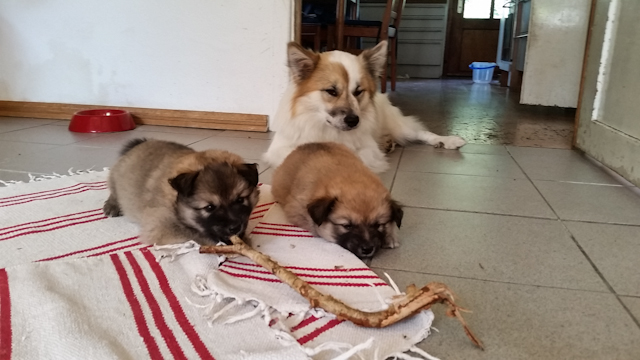 Steinunn´s Ársæll – Steinunn´s Árni – Steinunn´s Ægir – Girl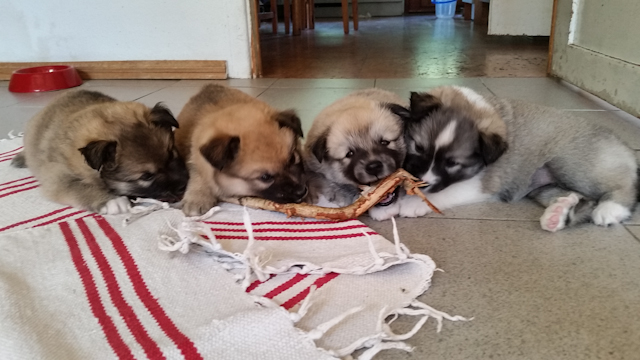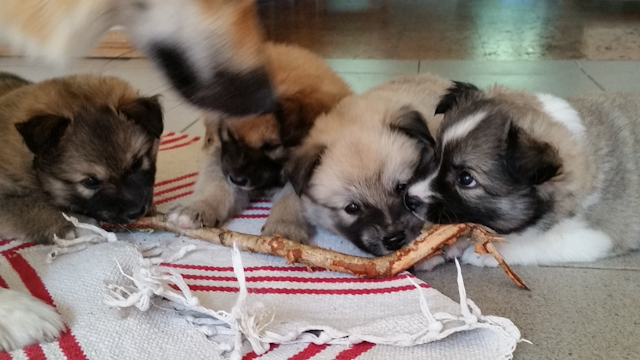 6. Juli 2015 The fellow on the right side

Fighting club !
Welpe 4 und Welpe 2




Welpe 4 .. sniffing already.. 😉



24.6.2015
19.6.2015
13.6.2015
Puppy furthest right
12.6.2015
Right puppy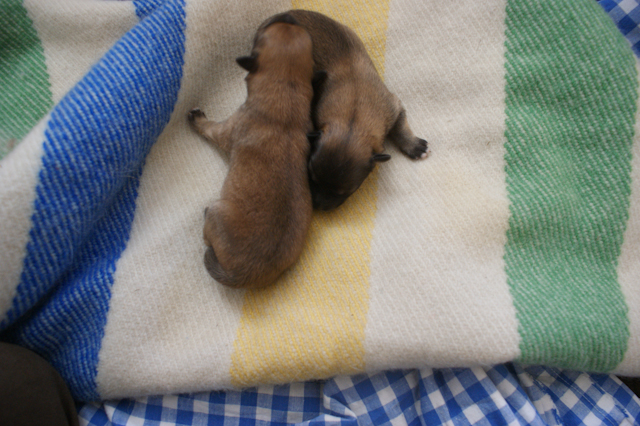 Puppy in the back